Established in 2010, American Sports Memories (ASM) is a national sports productions company specializing in sports video services including game videography and highlight editing services. Over the years, we have helped thousands of student-athletes around the united states to get noticed, secure college scholarships, and play at the next level! We are a team of sports videographers and sports editors with decades of experience creating top level sports videos that highlight great athletes. ASM has experienced sports videographers throughout the United States and editors who are specifically trained in video production strategies and tactics for high school and club sports.
Why Make A Sports Recruiting Video?
A sports recruitment video could mean the difference between your athlete getting a spot on a college team or not. Sports videos are a critical step in today's sports recruiting process. Even when coaches are available to scout a player in person, that particular game may or may not offer the best scenarios to showcase all the techniques and capabilities a recruit may offer. Sports video highlights provide coaches an opportunity to quickly and effectively analyze what a recruit has to offer and provides athletes with a chance to be considered by programs that may otherwise be out of reach.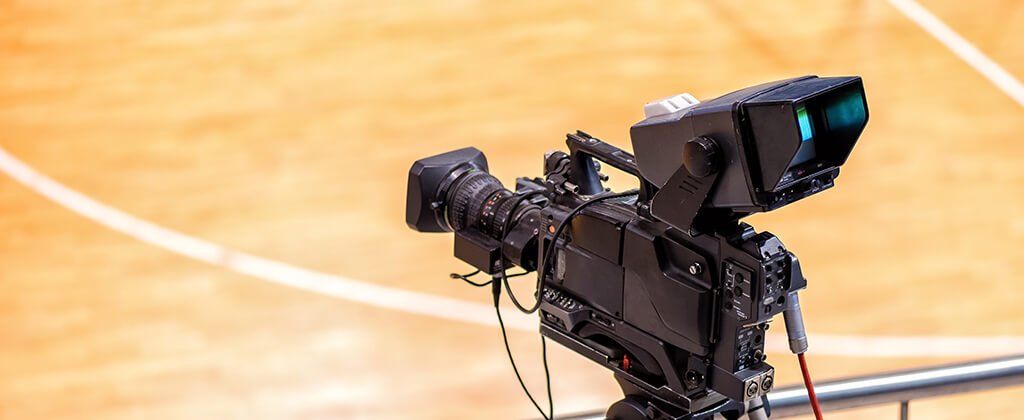 Why ASM?
Every year coaches receive thousands of unsolicited videos and only have a limited time to watch them and make a decision. If the sports video is too grainy, has shaky camera work, is not trimmed to good paces, fails to clearly identify the target player, or skews too much toward individual technique vs. team coordination, coaches will not waste their time watching more than a minute or two before discarding the video.
While there are freelancers and smaller companies available to record your athlete's games, few have the years of experience that ASM does. Let's put it this way, you buy your players top of the line equipment so they can perform their best – why wouldn't you hire the best sports videographers to capture their skills? Your children have put in years perfecting their abilities. They deserve a sports video that properly and effectively showcases those skills and gets them noticed!
We Can Help
ASM has emerged as one of the top sports recruiting video production companies in the country. We're not working with videographers or editors who are doing this as their side gig, these are top professionals in their field that, like American Sports Memories as a whole, are dedicated to precision and high quality work.
Perhaps you already have raw footage and need help with the sports editing. Or you need a trained videographer to capture upcoming sporting events with high definition cameras and have the footage edited into a sports recruiting video. ASMs has packages that cater to your needs! Check out some of our work to see what we can do for you and find out what our customers have to say about working with us.